S&P Puts 15 Eurozone Nations on Negative Watch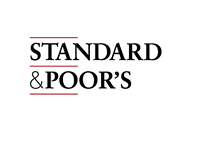 One thing is for sure - Standard and Poor's certainly isn't afraid to ruffle any feathers.
In August, Standard and Poor's surprised many by being the first ratings agency to pull the trigger on a downgrade of US government long-term debt. It was (and is) pretty hard to argue that the United States actually deserved to keep their AAA credit rating, but most people were of the opinion that the credit agencies would shy away from actually downgrading the United States. Standard and Poor's didn't shy away, downgrading the United States in August.
Today Standard and Poor's is at it again after announcing that the current credit ratings of 15 European countries, including Germany and France, are at risk of a downgrade.
According to Standard and Poor's, six AAA EZ (Eurozone) countries are currently running the risk of losing their pristine AAA ratings. They are:
Germany
France
Netherlands
Austria
Finland
Luxembourg
S&P warned that Austria, Belgium, Finland, Germany, Netherlands and Luxembourg could all be downgraded by one notch, while the remaining countries (including France) could all possibly fall by two notches.
The full list of countries that were placed on CreditWatch negative today by S&P were:
(AAA)
Austria
Belgium
Finland
France
Germany
Luxembourg
Netherlands
(The Rest)
Estonia
Ireland
Italy
Malta
Portugal
Slovak Republic
Slovenia
Spain
S&P also announced that Cyprus will remain on CreditWatch negative.
--
Being placed on a negative credit watch usually means that there is a 50/50 chance of a downgrade within the next 90 days. S&P has already said that they may be some ratings changes forthcoming shortly after the conclusion of the European Union summit this week.
S&P gave five reasons for their warning earlier today:
1) tightening credit conditions across the EuroZone
2) higher risk premiums on a growing # of EZ sovereigns
3) Disagreement over how to tackle the EZ crisis
4) High levels of government and household indebtedness
5) Rising risk of an upcoming EZ recession
Filed under:
General Knowledge