New Price Check App Promotion Has Some Retailers Steaming Mad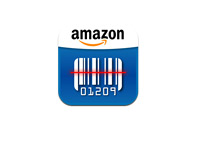 Smart or underhanded?
Amazon.com, the world's largest online retailer, has an application called "Price Check".
Here is how it works - you download the free "Price Check" app to your iPhone or Android device. After the app is loaded into your phone, you can then visit brick and mortar retailers and scan barcodes into your phone. The "Price Check" app will then return the prices of the same product from Amazon.com and merchants associated with the site. Armed with this information, you can decide whether or not to buy the item at the store, or return home to purchase through Amazon. You can even buy the item directly through the "Price Check" application.
What really has brick and mortar retailers steaming is Amazon.com's "Price Check" promotion that they are running on December 10th.
If you use the "Price Check" application on December 10th and enable the location feature, you are eligible to receive a 5% discount through Amazon (up to $5) on select items in electronics, toys, sports, music and DVDs. Amazon is letting people redeem this offer up to 3 times, which means a potential savings of up to $15.
Some people say that this is just smart business. Other people say that Amazon is using shoppers to "spy" on retailers and should be reprimanded.
Let's say that there is an electronics device that you were thinking about buying. If you walk in to your local retailer on December 10th, you could scan the barcode, leave the store, return home and buy the item through Amazon.com with an extra 5% discount. Thanks to the enabling of the location feature, Amazon has now gained valuable data - they will now know how much the item was selling for and at which store.
--
Is this underhanded behavior as some retailers are claiming, or are many brick and mortar retailers just falling even further behind the times?
Filed under:
Internet Companies