How High Will Gas Prices Go?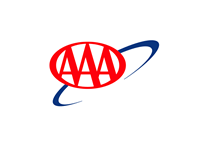 According to the "AAA Fuel Gauge Report Overview", gas prices have now increased nationwide for 32 consecutive days.
If you think that you are paying more at the pump than you ever have before in the month of February, you'd be right - gasoline prices have NEVER been this high in late February.
According to the AAA Fuel Gauge Report, the average cost of a gallon of regular gasoline in the United States is currently $3.70. 32 days ago (January 26th), a gallon of regular gasoline cost you, on average, $3.38.
Prices have risen 13 cents in the past week, 29 cents in the past month and 35 cents compared to a year ago.
The increase in gas prices haven't been evenly distributed throughout the country - as AAA points out, those states with access to "cheaper, landlocked crude products" are paying less at the pumps than those who are located on either coast. Let's look at the YTD prices increases by region:
Pacific Cost - $0.54
Southwest - $0.44
Southeast - $0.44
Mid Atlantic - $0.42
New England - $0.41
Midwest - $0.36
Great Lakes - $0.30
Mountain West - $0.16
Three states are currently paying more than $4/gallon for their gasoline (Hawaii, California, Alaska), while only two states are paying an average of less than $3.20 (Wyoming, Colorado).
--
The all-time record high price for a gallon of regular unleaded in the United States? $4.114 (July 17th, 2008). That record seems destined to fall this year..
Source:
AAA Fuel Gauge Report Overview
Filed under:
General Knowledge