Groupon Shares Sink To New Lows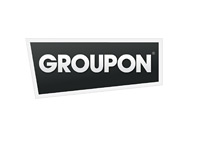 When considering the situation that Groupon, Inc. currently finds itself in, remember this - the company reportedly walked away from a $6 billion offer from Google in late 2010.
$6 billion - enough to make every founder and investor in the company a phenomenal amount of money. Groupon turned the deal down, instead electing to go public in late 2011.
Shortly after Groupon went public, turning down Google's offer appeared to be a sage move. After all, Groupon had a valuation of roughly $17 billion shortly after they went public.
Since the company went public in November of 2011, the wheels have completely fallen off. The company is currently awash in negative pieces of news, and their share price is falling with each passing day.
Groupon is currently trading at $14.29, far below its 52 week high of $31.14. The valuation of the company has been roughly halved since it went public, as Groupon now has a market capitalization of $9.25 billion.
Things have taken an exceptionally negative turn for the company over the past week. The trouble started when Groupon revised its Q4 results thanks to higher-than-expected return rates during the holiday season. Q4 revenue, operating income, net income and earnings per share were all reduced significantly.
Groupon's primary auditor, Ernst & Young, said that the "error is a material weakness in its (Groupon's) internal controls." Oops.
Unsurprisingly, investor lawsuits have started rolling in, which will just further weigh down the shares. On top of that, the company's lockup period will be ending later in the spring, and you have to figure that there will be numerous investors who will be looking to unload some shares.
--
When Groupon first went public, many people were advising that investors should stay far, far away from the company (many due to concerns over competition). These people are looking awfully wise as the company continues to lose investor confidence.
The big question is - can Groupon turn things around?
Filed under:
General Knowledge