Gingrich Will Reportedly Throw His Support Behind Mitt Romney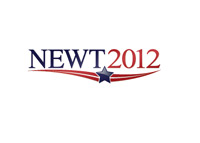 And then there were two.
According to Bloomberg.com (link below), Newt Gingrich will reportedly suspend his campaign for the Republican Presidential nomination sometime next week.
After Gingrich pulls out of the race, just two candidates for the Republican Presidential nomination will remain - Mitt Romney (the presumptive nominee) and Ron Paul. Ron Paul trails Romney badly in the polls and has yet to win a primary or caucus.
According to multiple published reports, Gingrich will throw his support behind Mitt Romney.
--
Gingrich surprised most everyone by surging in the polls earlier in the year and winning the South Carolina primary. Gingrich had some real momentum in mid-to-late January and at one time was leading Romney in the polls. A pro-Romney (Restore Our Future, Inc.) and a pro-Gingrich (Winning Our Future) Super PAC spent millions and millions of dollars on advertisements ahead of the all-important Florida primary, which Romney ended up winning handily. This crushed Gingrich's momentum and he was never able to recover.
--
According to
Intrade.com
, Mitt Romney currently has a 96.2% chance of winning the Republican nomination.
Source: Bloomberg.com -
Gingrich To Suspend Campaign After Tough Primary Showing
Filed under:
General Knowledge