Obama Attempts To Energize Young Voters Ahead of November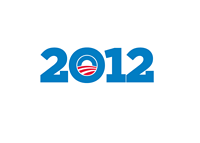 It probably won't surprise you to hear that President Barack Obama is doing everything that he can to bring out young voters to the polls this November.
After all, younger voters tend to overwhelmingly support the Democrats. According to Gallup.com, registered voters between the ages of 18-29 favor Barack Obama by a 35 point margin over Mitt Romney. 35 points!
It's not hard to see why President Obama would want younger voters to turn out in droves this year. The upcoming battle between Obama and Mitt Romney will likely be won by a razor-thin margin, and every vote is going to count. Democratic candidates always do what they can to bring out young voters, but the Democrats are going to work especially hard this year due to the fact that Romney and Obama are in a virtual deadlock right now.
Obama has already done a number of things to garner support amongst younger voters so far this year, including recently embarking on a "college tour" of campuses and calling on Congress to "pass legislation that would keep the interest rates on student loans from doubling this summer." In addition, the Obama campaign will continue to rely heavily on social media to get their message out to youth voters this election cycle.
The problem that the Obama campaign has is the same problem that the Democrats have every year - youth voters just aren't very motivated to vote.
According to Gallup.com, just 60% of people between the ages of 18-29 in the United States are registered to vote. Out of this group, just 56% have said that they will DEFINITELY vote in November.
Compare this to the 65+ age group, which currently gives Romney a 6 point edge over Obama. A full 92% of Americans over the age of 65 are registered to vote, and 86% of those people have said that they definitely plan on voting in November.
--
The upcoming election is likely to be extremely close, which is why the Obama campaign is already doing a full-court press to try and bring out the youth vote in November.
Source: Gallup.com -
Young Voters Back Obama, But Many Aren't Poised to Vote
Filed under:
General Knowledge