Bloomberg: "Lower-Than-Expected" Demand From Institutional Investors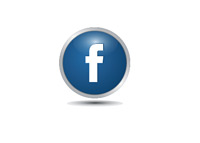 According to Bloomberg News (via Businessweek.com), Facebook's upcoming initial public offering is generating "lower-than-expected" demand from institutional investors.
According to the report, institutional investors have been having trouble swallowing a couple of things, including:
-Facebook's recent revelation that "advertising growth hasn't kept pace with the increase in users" (largely due to increased mobile usage, which has resulted in people seeing less ads)
-Facebook's apparent mention to analysts that "sales may not meet their most optimistic projections"
These two recent revelations from Facebook have institutional investors apparently feeling a bit nervous.
Facebook is currently marketing their IPO ahead of an expected pricing on May 17th. The company is offering 337.4 million shares at $28-$35 each, which means that Facebook could be valued at as much as $96 billion.
While demand from retail investors remains strong, Facebook would obviously like to have large institutional investors on board as well.
It's going to be interesting to see:
a) where Facebook's shares end up getting priced
b) how shares perform once the stock opens for trading
Back in the day, there were a number of worries and concerns surrounding Google before they priced their shares. The stock ended up brushing off those worries and soaring in the months and years following its initial public offering.
Is Facebook an overhyped company that is destined to trade lower after opening for trading, or will they end up following the same trajectory as Google? Is a $96 billion valuation justified?
Source: Businessweek.com -
Facebook IPO Said to Get Weaker-Than-Forecast Demand
Filed under:
General Market News
|
Internet Companies