Nonfarm Payroll Employment Up 80,000 in June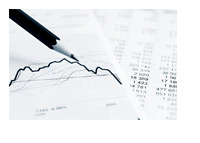 Markets are down today after the BLS (Bureau of Labor Services) announced that the US economy added just 80,000 non-farm payroll jobs in June, which was lower than what most economists were expecting.
The national unemployment rate remained unchanged at 8.2%.
Job growth in the second quarter was weak. According to the BLS, employment growth in the second quarter averaged 75,000 per month, down significantly from the average monthly gain of 226,000 seen during the first quarter.
The manufacturing industry saw an average of 10,000 jobs per month added during the second quarter, down from the 41,000 average that was seen during Q1. Industries such as construction, retail trade, leisure and hospitality and transportation and warehousing showed little or no change during the second quarter.
The BLS also announced that non-farm payroll employment for April was revised from +77,000 to +68,000, while May's numbers were changed from +69,000 to +77,000.
The number of long-term unemployed continues to sit at 5.4 million. The number of people employed for "economic reasons" (meaning, people who want full-time work but can only find part-time work) currently sits at 8.2 million.
Employment rates amongst certain demographics in June:
Adult men - 7.8%
Adult women - 7.4%
Teenagers - 23.7%
Blacks - 14.4%
Whites - 7.4%
Hispanics - 11.0%
Asians - 6.3%
--
An entire quarter of weak job growth is particularly bad news for President Obama as the run-up to the 2012 Presidential election is about to kick into high gear.
Another note: while the US economy did add jobs in April, May and June, the job growth was not enough to keep up with population growth.
Source:
BLS.gov
Filed under:
General Knowledge