Can Marissa Mayer Turn Things Around at Yahoo?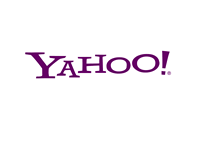 Yahoo! surprised many when they announced after the bell that they had hired Marissa Mayer to be their new CEO.
Mayer is going to be the fifth CEO of the past five years for the embattled Yahoo! Carol Bartz, Scott Thompson, Ross Levinsohn and Jerry Yang have all held the position since 2008.
Marissa Mayer (aged 37) previously worked at Google and was one of the company's most important employees. Mayer, who was the 20th employee of Google, worked on various Google products such as Google News, Gmail and Google Images. She went on to serve as the vice president of search products and user experience and was also named to Google's operating committee of top decision-makers.
In short, Mayer was an important cog in the Google operation.
For this reason, many were surprised that Yahoo! was able to land Mayer. Why would Mayer leave Google to take on the job of turning around Yahoo! It is certainly not a plum job, and many are of the opinion that Yahoo! simply has too many problems to be fixed.
Yahoo! has been in a freefall since they elected not to be bought by Microsoft back in 2008. Remember, Microsoft offered $44.6 billion for Yahoo! back in 2008 - the company is now worth $19.07 billion.
Can Marissa Mayer revitalize and turn around the moribund Yahoo! If she can, Mayer will be a legend. If not, she'll just be another bright-eyed optimist that tried to turn around the company and failed.
Is Yahoo! still a salvageable company at this point, or is the former behemoth destined to be stripped down and sold off, piece by piece?
Filed under:
Internet Companies