Dow, NASDAQ, S+P 500 All Up At Least 4% During Q3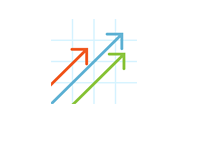 Another month and another quarter are now in the books.
The markets traded lower today, but the third quarter of the year was a very good one.
Here is where the three major North American market indices closed today:
S+P 500 - 1,440.67
NASDAQ - 3,116.23
DOW - 13,437.13
The returns for the third quarter were:
S&P 500, 5.9%
DOW, 4.3%
NASDAQ, 6.2%
The biggest piece of news from the third quarter was the Fed's announcement of QE3, or, as some people like to call it, QEInfinity. In mid-September, the Federal Reserve announced a new round of quantitative easing that has the stated goal of putting downwards pressure on interest rates, supporting mortgage markets and helping to improve broader financial conditions.
The Federal Reserve announced their action shortly after the August jobs report was released. As a matter of fact, the Fed mentioned the labor markets multiple times in their press release announcing QE3.
In addition to the announcement of QE3, the markets reacted to the ongoing US Presidential race (Romney and Obama both accepted their party's nominations earlier in the quarter) and developments in the European Union, China and the United Kingdom.
--
Looming on the horizon in Q4? The Presidential election and the "fiscal cliff". Will the fourth quarter be another strong one, or will the markets start to tumble in anticipation of the "
fiscal cliff
"?
Filed under:
General Knowledge