Photo Finish Likely As Presidential Race Remains Extremely Close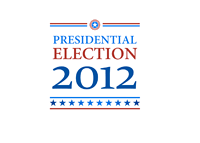 One week from today, voters will head to the polls to decide, amongst other things, who will be the next President of the United States.
Will President Obama win himself another four years, or will he become the first incumbent President to fail to win a second term since George H.W. Bush?
There was a time when President Obama was enjoying a comfortable lead. There was a time when most polls had Obama up by 5+ points over Republican nominee Mitt Romney.
Following Romney's strong performance in the first Presidential debate, the race tightened considerably and has been a virtual toss-up ever since.
--
With just a week left until Americans hit the voting booths to cast their ballots, let's take a look at what some of the current polls are saying:
Gallup
Thanks to Hurricane Sandy, Gallup has suspended their daily tracking poll for the second straight day. The company hasn't announced as of yet whether the poll will resume on Wednesday.
The most recent Gallup poll has Romney ahead 51%/46% among "likely voters", while Romney and Obama are tied (48% each) among "registered voters".
Source:
Gallup.com
NPR
According to NPR's most recent national poll, Mitt Romney has a slim 48%-47% lead over President Obama, but Obama leads in a number of important "battleground" states.
Source: NPR.org -
NPR Poll Finds Presidential Race Too Close To Call
Rasmussen Reports
According to the Rasmussen Reports daily Presidential tracking poll, Romney enjoys a 2 point advantage (49%-47%) nationwide. 51% of those polled by Rasmussen Reports say that they have a favorable opinion of Romney, while 48% say that they have a favorable opinion of Barack Obama.
Source: RasmussenReports.com -
Daily Presidential Tracking Poll
NBC/WSJ
According to the most recent NBC/WSJ poll, Obama and Romney both have 47% support from "likely voters". Among registered voters, President Obama leads by 5 points. This is pretty much the mirror image of the Gallup.com daily tracking numbers.
RealClearPolitics
According to RealClearPolitics.com, Mitt Romney enjoys a 1 point lead over President Obama nationwide.
According to the site, the all important "battleground states" currently look like this:
Ohio, Obama +1.9
Florida, Romney +1.3
Virginia, Tie
New Hampshire, Obama +2.0
Colorado, Tie
Iowa, Obama +1.0
Nevada, Obama +2.4
Wisconsin, Obama +2.3
Pennsylvania, Obama +4.7
Michigan, Obama +4.0
Minnesota, Obama +5.3
North Carolina, Romney +3.0
Source:
RealClearPolitics.com
--
The current situation in the "battleground states" will vary depending on who you ask as well.
For instance, RealClearPolitics lists Obama has having a two point lead in Ohio, while Rassmussen Reports lists Romney as having a two point lead in the state.
--
In short - the race is still very much up for grabs.
Filed under:
General Knowledge