National Unemployment Rate Drops to 7.7% in November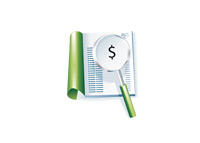 The BLS ("Bureau of Labor Statistics") released the November employment numbers earlier this morning.
Total nonfarm payroll employment rose by 146,000 in November, while the national unemployment rate dropped from 7.9% down to 7.7%. Economists had been expecting nonfarm payroll employment to rise by 93,000 and the national unemployment rate to stand firm at 7.9%.
A 7.7% jobless rate is the lowest rate that has been posted since January of 2009, which was President Obama's first month in office.
The markets were mixed on the news - the Dow and S&P rose modestly, while the Nasdaq dropped, thanks in large part to another sell-off in shares of Apple.
--
Let's break down the November numbers a bit.
Let's start with the labor force participation rate. This number actually dropped by 0.2% in November, from 63.8% down to 63.6%.
According to the BLS, the labor force participation rate is the "share of the population 16 years and old working or seeking work."
To calculate the labor force participation rate, divide the civilian labor force by the total non-institutionalized civilian population.
In November, the civilian labor force dropped from 155,641,000 down to 155,291,000 (-350,000), while the civilian noninstitutional population rose by 191,000. This resulted in a drop in the labor force participation rate. The civilian labor force consists of people who are classified as being employed or unemployed.
In November, the number of employed actually dropped from 143,384,000 people down to 143,262,000, for a total loss of 122,000. This resulted in the employment-population ratio dropping from 58.8% down to 58.7%.
The number of unemployed also dropped in November, falling from 12,258,000 down to 12,029,000, for a total loss of 229,000.
Divide 12,029,000 by 155,291,000 and you are left with an unemployment rate of 7.7% for the month of November.
The number of people who were not in the labor force increased by 542,000 people in November. Remember, there are a number of different types of people who are not considered to be unemployed, even though they would love full-time work. This includes people who have not looked for work recently but would like a job, people who have given up on finding a job and people who have part-time jobs but want full-time work. These people all fall into the "not in labor force" category, even though they all want to work.
The U-6 unemployment rate, which is an alternative measure of labor underutilization, dropped from 14.6% down to 14.4% in November.
--
Another note - the total nonfarm payroll numbers were revised lower for both September (from 148,000 down to 132,000) and October (171,000 down to 138,000).
Source:
BLS.gov
Filed under:
General Knowledge