Mad Scramble For Open Flight Attendant Jobs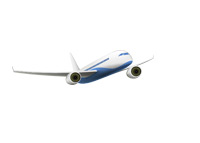 In another indication of just how bad the job market continues to be, 22,000 people applied for 300 flight attendant positions in just one week, according to a recent Bloomberg.com article.
Delta Air Lines Inc. recently posted 300 flight attendant positions and welcomed applications from the general public. The response was overwhelming, with the company revealing that they have received two applications per minute since the postings went public.
In total, Delta revealed that they have received 22,000 applications in just one week. This means that, assuming that no more applications are received, just one out of every 73 applicants will be hired.
--
This story, along with the revelation that McDonald's received over 1 million applications during the company's "National Hiring Day" last year, should illustrate just how poor the US job market continues to be, despite the fact that the national unemployment rate has been falling in recent months.
It's still very tough out there for people trying to find work, despite what you may have heard in the media over the past six months or so.
Source: Bloomberg.com -
Delta Air Gets 22,000 Applications for 300 Attendant Jobs
Filed under:
The Economic Meltdown