Facebook Shares Trading At Over $30 For First Time Since Summer of 2012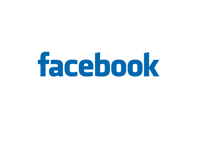 You all surely remember the tumultuous first few months of Facebook's time as a publicly traded company.
There was the massively botched initial public offering that spawned numerous lawsuits. There was the revelation that Facebook's lead underwriters had cut their earnings forecasts for Facebook during the company's IPO roadshow. There were the persistent worries over revenue growth. There was the worry that Facebook wouldn't be able to effectively monetize its mobile traffic.
All of these events and concerns helped translate into shares of Facebook that sunk like a rock after the company went public in the spring of 2012. Years of hype and praise turned to scorn and mockery nearly overnight after Facebook became a publicly traded company. After opening at $42.05 on its first day of trading on May 18th, 2012, Facebook briefly traded up to $45, and then tanked. And tanked. And tanked. By early June, shares of Facebook had traded down to around $26. On September 4th, 2012, shares of Facebook hit an all-time low of $17.55.
Despite trading for a fraction of what the shares had opened at on May 18th, 2012, investors were still wary of Facebook. There were a few reasons, including:
1) Continued doubts over how Facebook would grow their revenues and monetize their mobile users
2) Fears that multiple lock-up expirations would create an enormous drag on shares of Facebook
3) Fears that investor's trust in Facebook had been permanently shattered after the botched IPO
Despite trading in the teens, it was quite hard to find anybody who was overly bullish on Facebook.
--
Fast forward to January 9th, 2013. Shares of Facebook closed at $30.59, which was the first time that they had closed about the $30 level since the summer of 2012.
Shares of Facebook have been in a slow and steady recovery for the past number of months, buoyed by the following developments:
-new advertising initiatives (including a new ad exchange)
-mobile advertising strategy finally starting to gain traction
-the successful navigation of several very large lock-up expirations
Another very big development? Facebook is starting to regain the trust of investors. Future events, such as new product releases and earnings reports, are starting to be welcomed rather than feared. For instance, Facebook recently sent out a press invitation that invited people to "Come see what we're building." This event, which is planned for Tuesday, March 15th, 2013, has got investors excited, as shares of Facebook traded over 5% higher after the press release was issued.
In addition, investors are eagerly anticipating Facebook's upcoming Q4 earnings report, especially after the company topped analysts' estimates in Q3.
--
All in all, Facebook seems to be winning back the hearts and minds of investors, thanks, in large part, to their successful building of a foundation for monetizing their mobile users. If the company surprises to the upside once again in Q4, don't be surprised if shares of Facebook trade back up to their initial IPO price ($38).
Filed under:
General Market News