Apple Continues To Shed Billions In Market Cap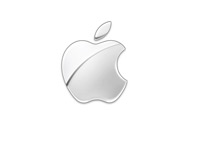 It wasn't that long ago when Apple Inc. was valued at more than $650 billion. As a matter of fact, it was mid-September of last year.
Who would have guessed that in less than 4 1 /2 months, Apple would drop by over 250 points, which equates to hundreds of billions of dollars in market cap? This is a drop that has touched practically every investor in the world, as millions upon millions of investors across the globe have some sort of exposure to Apple in their portfolios.
Things will go from bad to worse tomorrow morning when Apple opens for trading. Apple released its Q1 2013 results after the bell, and investors were not enamoured by what they heard. Apple, which closed at $514.01 today, will likely open at around $465 or so tomorrow morning. That's roughly $50 billion in total market capitalization that will be evaporated overnight.
Apple's Q1 numbers were eye-popping - $54.5 billion in revenues, $13.1 billion in profit, $13.81/share in earnings. 47.8 million iPhones sold, 22.9 million iPads sold, 4.1 Macs sold. The problem? Apple is (was) a $500 billion company, and investors/analysts have sky-high expectations. Apple ended up beating on earnings but missing slightly on revenues, and the stock tanked in afterhours trading.
--
When Apple opens for trading on Thursday morning, the company will likely have a valuation of around $435 billion.
Just a few months ago, Apple was worth roughly $250 billion more than the world's second most valuable company, Exxon Mobil Corporation.
As of Thursday morning, the difference between Apple and Exxon's market caps will be down to around $25 billion.
Are Apple's days as the world's most valuable company numbered?
Filed under:
General Market News