Netflix Explodes After Strong Earnings Report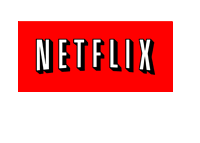 The major market indexes kept marching forward this past week, with the S+P 500 and DJIA now within striking distance of their all-time highs. The NASDAQ has been marching higher as well, but is still a couple thousand points away from its "dot com boom" highs of over 5,000.
Two of the biggest stories of the past week were Apple and Netflix. One year ago, Apple was soaring and could do no wrong, while Netflix was struggling mightily after antagonizing both customers and shareholders with a new business strategy that fell completely flat.
Fast forward to present day, and now it is shares of Netflix that are soaring, while Apple is struggling.
Earlier this week, Apple reported their Q1 earnings. Shareholders were feeling nervous before the report, as shares of Apple had traded down roughly 200 points from their September high. The major worry was that iPhone sales were going to come in under expectations.
Apple revealed their earnings and shares of the company quickly plunged in after-hours trading. Two things spooked investors - #1, the revenues came in a bit light, and #2, iPhone sales were less than what analysts had expected. The result? $50 billion in Apple market cap wiped away overnight.
Shares of Apple finished the week down around 60 points. This loss was big enough that Apple has now relinquished the title of "World's Most Valuable Company" back to Exxon Mobil. Hundreds of BILLIONS of dollars of Apple market cap have been obliterated in just four months. Apple, which was the darling of the market for a number of years, suddenly finds itself on the defensive.
--
Netflix, on the other hand, was a completely different story this past week.
Shares of Netflix traded up roughly 70% over the past five days after the company posted a very well-received Q4/2012 earnings report. Revenues and EPS for Q4 came in stronger than expected, plus the company guided higher for Q1/2013.
Investors were particularly enamoured by the company's streaming membership numbers. There were 2.05 million net subscription additions on the domestic side in Q4, and 1.81 million net subscription additions on the international side. The company added 10 million global streaming members in 2012, and now have over 33 million global streaming members.
In addition to the good news, shareholders of Netflix received another treat in the form of a very large short position in the stock that helped to propel shares even higher. According to Yahoo.com, there were 13.16 million shares of Netflix short as of December 31st, or nearly 25% of the float. Shorts were caught off guard and absolutely crushed on Thursday and Friday, and their covering added to the meteoric rise in shares of Netflix.
--
The earnings parade will continue next week, and many eyes will be on Facebook, which reports after the close on January 30th.
Filed under:
General Market News