California, Rhode Island Lead Way With 9.8% Unemployment Rates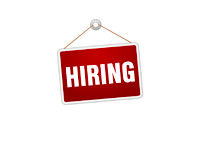 The Bureau of Labor Statistics released the state unemployment numbers for January earlier today, and for the first time since 2008, all 50 states managed to post an unemployment rate of less than 10%.
Nevada, which saw its unemployment rate top out at 14.5% in December of 2010, managed to post its first sub 10% jobless rate since January of 2009. The state of Nevada posted an unemployment rate of 9.7% in January of 2013, which means that it no longer leads the nation in that regard.
For a long stretch after the start of the "Great Recession", either Michigan or Nevada posted the nation's highest jobless rate. Michigan has made tremendous strides, bringing their unemployment rate down from 14.5% to its current level of 8.9%, while Nevada's unemployment rate has fallen to 9.7%.
Here are the states with the highest unemployment rates as of January 2013:
California with a rate of 9.8%
Rhode Island with a rate of 9.8%
Nevada with a rate of 9.7%
New Jersey with a rate of 9.5%
And the states with the lowest rates:
North Dakota with a rate of 3.3%
Nebraska with a rate of 3.8%
South Dakota with a rate of 4.4%
Vermont with a rate of 4.7%
Wyoming with a rate of 4.9%
Source:
Historical State Unemployment Rates
Filed under:
General Knowledge