Apple's Sale Is Biggest Corporate Debt Offering on Record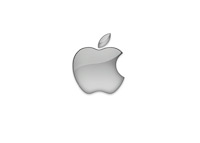 According to Bloomberg and the Wall Street Journal, Apple completed the largest corporate bond offering on record this afternoon, as they successfully issued $3 billion of floating-rate notes and $14 billion of fixed-rate securities.
Apple's $17 billion offering qualifies as the largest corporate bond sale on record, surpassing the $16.5 billion deal that was completed by Roche Holding AG in the winter of 2009.
Despite the massive cash pile that Apple currently lords over, the company did not receive the highest possible rating from both Moody's and Standard & Poors. S&P gave the company a grade of AA+, while Moody's elected to give their Aa1 rating to Apple.
--
Hold up, you might be saying to yourself - why would Apple elect to complete such a large bond offering? As a matter of fact, why would they offer debt to the public at all, given the $144 billion of CASH that the company is currently sitting on?
The answer to these questions has two parts:
a) Apple recently announced plans to boost its Q3 dividend and increase its share buyback program
b) the majority of Apple's cash (over $100 billion) is held overseas. Bringing this money back into the United States to return to its shareholders would cost the company a substantial amount of money. Instead, the company has elected to complete a debt offering in order to help finance the recent initiatives that they have announced to help return value to shareholders, as the days of explosive growth for the company are likely over.
--
According to report, there was tremendous demand for this debt offering, as there was reportedly over $50 billion in investor demand.
Source: Bloomberg.com -
Apple Raises $17 Billion in Record Corporate Bond Sale
Filed under:
General Market News