US Home Prices Post Strongest Gains Since Bubble Days of 2006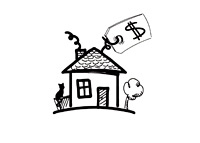 According to a recently released report, US home prices increased 10.9% in March compared to the year ago period, which is the largest such gain that has been posted since the bubble days of 2006.
According to the Standard + Poor's/Case-Shiller home price index, all 20 of the cities included in the index posted year-over-year gains for the third straight month.
Two of the markets that were hardest hit by the real estate crash, Phoenix and Las Vegas, posted two of the largest year-over-year gains. Phoenix has seen average home prices increase 22.5% over the past year, while Las Vegas has experienced a 20.6% gain.
The gains in Phoenix and Las Vegas make sense when you consider:
-the improving job market (Nevada's unemployment rate has dropped over 3% in the past year)
-many homeowners in Phoenix and Las Vegas are still "underwater" on their homes, which means that they can't sell, which has resulted in diminished supply
-the depressed markets in Phoenix and Las Vegas have resulted in dramatically less new homes being built, which has also limited supply
The ultra-strong markets in Phoenix and Las Vegas certainly skewed the results higher, but it doesn't mask the fact that the US real estate market is markedly improving for the first time since the bubble burst back in 2006.
--
With home prices creeping higher, new home starts will increase and more homeowners will be looking to put their homes on the market. This will be the true test of the newfound strength in the housing market - when supply starts to increase, how will prices react?
Source:
US Home Prices Rise 10.9% pct., Most Since 2006
Filed under:
General Knowledge