Ancillary Revenues For Airlines Up 19.6% Over Previous Year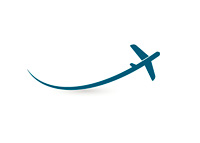 According to a recently released report from Ideaworkscompany.com (link below), the global airline industry generated $27.1 billion in ancillary revenues last year, up 19.6% from the year before.
What are ancillary revenues?
Ancillary revenues represent the money that is made by the airline industry from non-ticket sources, such as baggage fees, pay-per-view fees, on-board food and drink fees and more.
According to the IdeaWorksCompany.com report, ancillary revenues for the airline industry are up substantially from 2007.
The explosion in the generation of ancillary revenues largely coincides with the emergence of Ryanair as a highly profitable company. At one time, RyanAir's business model of providing ridiculously low ticket fees coupled with a la carte services was ridiculed by the rest of the industry. However, after the company reported record profits in 2007, despite sky-high oil prices, the rest of the industry started to take notice.
--
Here are the top 10 airlines by 2012 ancillary revenues:
United, $5.35 billion
Delta, $2.58 billion
American, $1.99 billion
Southwest, $1.65 billion
Qantas Airways, $1.57 billion
Ryanair, $1.39 billion
Air France/KLM, $1.20 billion
easyJet, $1.15 billion
US Airways, $1.07 billion
Korean Air, $720.1 million
Here are the top 10 airlines by ancillary revenue as a percentage of total revenue:
Spirit, 38.5%
Allegiant, 29.9%
Jet2.com, 26.5%
Ryanair, 21.8%
Tiger Airways, 20.8%
easyJet, 19.5%
AirAsia X, 18.7%
Jetstar, 18.6%
AirAsia Group, 18.2%
Flybe, 17.7%
--
According to the report, Qantas Airways has managed to squeeze the most amount of ancillary revenue per passenger out of their customers, as they were able to rake in over $56 per passenger in 2012.
--
Source: IdeaWorksCompany.com -
Reported Airline Ancillary Revenue Surged to $27.1 Billion in 2012 - Up 19.6% in One Year (*.pdf)
Filed under:
General Knowledge