CEO Mark Zuckerberg Pressed on Facebook's Ailing Share Price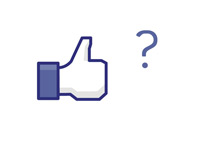 Facebook held their first ever annual shareholder meeting earlier today, with CEO Mark Zuckerberg being pressed on a number of different issues, including the company's ailing share price.
Shares of Facebook are currently trading for about $24/share. The company made its public debut in May of 2012 after pricing its shares at $38 and opening at $42.05.
If you were "lucky" enough to get shares of Facebook at the initial public offering price of $38, you are currently down about 37% on your investment, assuming that you have held all the way down.
If you happened to buy in at $42.05/share, you are currently down about 43% on your investment.
Facebook was the first company to ever debut to a total market capitalization of over $100 billion, but the company is currently worth just $58.1 billion.
--
Facebook has had to deal with a number of issues since it went public in May of 2012. There was a time when Facebook could seemingly do no wrong - as soon as the company listed its shares, it seemed as though a switch was flipped and suddenly everything suddenly started to go wrong.
Some of the issues that the company has had to deal with over the past year:
1) the debacle surrounding the first day of trading for Facebook
2) the mobile monetization problem
3) the recent NSA "spying" revelations that involve the company
4) the seeming exodus of younger people from the site
5) the "confusion" over the company's different advertising options
--
Mark Zuckerberg
says that Facebook is a long-term play and that the company will figure all out of their issues in time.
The question is - do you believe him? If you are a Facebook shareholder, how much longer are you willing to hold on?
Filed under:
General Market News