Economists Expecting That US Economy Added 165,000 Jobs in June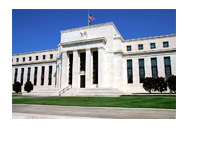 As people are digesting their 4th of July hot dogs and beers, the markets will need to digest a very important report that is set to be released on Friday morning - the June jobs report.
Economists are expecting that the US economy added 165,000 non-farm payroll jobs in June, which would be down slightly from the 175,000 non-farm payroll jobs that were added in May.
The national unemployment rate currently sits at 7.6% - most economists are expecting that number to remain unchanged in June.
--
The monthly "Employment Situation" reports from the BLS ("Bureau of Labor Statistics") have taken on even greater importance recently due to the Federal Reserve's stated intention to taper their $85 billion/month bond buying program if the economy continues to improve. The Federal Reserve has largely tied their exit from the fiscal stimulus to the state of the country's job market. If the job market continues to improve, the Federal Reserve will move ahead with the tapering of their fiscal stimulus; if the job market falters and the economy suffers a downturn, the FOMC has said that they will continue the fiscal stimulus program.
According to the Fed, if things go as expected, they will begin tapering later in the year (the general consensus seems to be September).
--
The ADP National Employment Report was released earlier today.
According to the report, US companies added 188,000 jobs in June, slightly higher than the median forecast of 160,000 new jobs.
Filed under:
General Knowledge