Jeff Bezos Buys Washington Post For $250 Million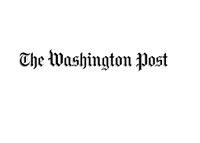 Many eyebrows were raised when it was announced that Jeff Bezos, founder and CEO of Amazon.com, was purchasing the Washington Post for $250 million.
Now, it's important to note that Amazon.com is not buying the Washington Post - instead, Jeff Bezos is buying the Washington Post. It's a private transaction that doesn't directly involve the world's largest online retailer.
If practically any other person on the planet had purchased the Washington Post, the immediate response likely would have been one of disbelief and laughter. Many people have tried to turn around struggling newspapers and magazines, and almost all have failed miserably.
However, the Washington Post in the hands of Jeff Bezos? Now that has attracted some attention.
There are several things about Jeff Bezos that make this a very interesting transaction:
1) He has a massive amount of personal wealth to throw at the Washington Post. As of market close today,
Jeff Bezos had a net worth
of $26,364,925,178. With the Washington Post now under his control, Bezos can spend whatever he wants to resurrect the Washington Post without being under the scrutiny of shareholders.
2) Bezos is focused entirely on long-term goals. Bezos has the type of patience that is needed to turn around a business such as the Washington Post.
3) Bezos can leverage some of the ideas and concepts that have made Amazon.com so successful. Analysis of big data. Recommendation engines. The list goes on and on.
--
It's safe to say that practically everybody in the newspaper industry, including the Washington Post's fiercest rivals, will be hoping that Bezos will achieve some level of success with his purchase. The newspaper industry is struggling mightily, and many are hoping that Bezos will be able to figure out solutions to the problems that currently plague the business.
Would you bet against Bezos?
Source: WashingtonPost.com -
Washington Post to be sold to Jeff Bezos, the founder of Amazon
Filed under:
General Market News