Markets Fall on Syria Worries, Other Uncertainties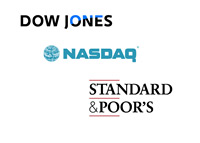 When the markets opened for trading in August, the three major indexes looked like this:
DJIA - 15,499.54
NASDAQ - 3,626.37
S+P 500 - 1,685.73
Today was the last trading day of August, and here is where those same averages ended up:
DJIA - 14,810.31
NASDAQ - 3,589.87
S+P 500 - 1,632.97
--
There is a quite a bit of uncertainty swirling around right now, and many investors are choosing to sit on the sidelines for the moment.
For instance, President Barack Obama is still contemplating his response to the ongoing situation in Syria. Will the United States launch a limited military strike in order to punish Assad's recent reported use of chemical weapons? Future military actions always tend to make the markets uneasy, and for good reason.
The markets are also fretting over the upcoming debt ceiling standoff. Earlier this week, Treasury Secretary Jacob Lew revealed that the country has until mid October until its "extraordinary measures" have been fully exhausted. This gives Congress roughly a month and a half to agree to an increase in the debt ceiling. There is almost certainly another contentious stand-off between the Democrats and Republicans looming ahead.
In addition, interest rates have been moving higher over the past couple of months, which has made dividend stocks less attractive to investors. This has resulted in many blue chip companies taking a bit of a spill in August as investors shift their portfolios.
Lastly, investors continue to fret over economic growth in the nation, consumer spending and the impact of these two things on earnings.
--
In short, many investors are uneasy right now, especially given the run in the market over the past number of years.
--
Are you buying this weakness or staying on the sidelines?
Filed under:
General Market News