Janet Yellen Now Seen As Front Runner For Nomination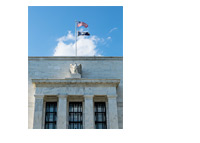 Lawrence "Larry" Summers penned a letter to President Barack Obama earlier today. The purpose of the letter? To remove himself from consideration for the position of Chairman of the Federal Reserve.
In his letter, Summers said that he had "reluctantly concluded that any possible confirmation process for me would be acrimonious and would not serve the interests of the Federal Reserve, the Administration, or ultimately, the interest of the nation's ongoing economic recovery."
Summers, who was considered to be the front runner for the job, had faced mounting criticism over the past number of weeks from liberal Democrats and some women's groups. Women's groups were miffed over Summers' potential nomination due to some comments that he reportedly made in 2005. These alleged comments claimed that the shortage of women in science and engineering jobs was partly due to the "intrinsic aptitude" of the female gender.
Summers has elected to avoid any drama during the confirmation process by pulling his name from consideration for the position of Fed Chairman.
--
So who might be next to succeed current Fed Chairman Ben Bernanke, whose current term expires on January 31st?
Many pundits believe that current Federal Reserve vice chairman Janet Yellen will get the nod. Other candidates include Christina Romer, Roger Ferguson, Alan Krueger and Donald Kohn. Timothy Geithner is also a distant possibility, though he has already indicated that he is not interested in the position.
--
Dow and S&P 500 futures are up considerably following Summers' decision to withdraw his name from contention. The train of thought is that Summers would have dialled back quantitative easing much quicker than other candidate, such as Yellen, and that we will almost certainly end up with a more dovish Fed Chairman.
Source: Washington Post -
Larry Summers Withdraws Name From Fed Consideration
Filed under:
General Knowledge