NASDAQ's Botching of Facebook IPO Likely To Cost Them Twitter Listing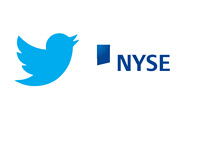 Earlier this month, Twitter (via a Tweet, of course) announced that they had filed with regulators to go public. Details were sparse on the offering, as Twitter is now allowed to file confidentially thanks to new rules.
One of the more intriguing questions that surrounded Twitter's filing was - which exchange would they list their shares on? The NASDAQ or the New York Stock Exchange?
There was a time when the NASDAQ would have certainly been the home to a technology company like Twitter. Times have changed - some technology companies are choosing to list on the NYSE, and some blue chip companies are choosing to list on the NASDAQ.
According to multiple media reports, Twitter is reportedly set to list their shares on the NYSE. This would be another embarrassing blow to the NASDAQ, which has had an absolutely horrible run over the past 18 months.
Aside from the multiple outages that the NASDAQ has experienced over the past couple of months, we can't forget about their epic botching of the Facebook IPO in May of 2012. The Facebook IPO went so poorly that the Nasdaq had to shell out $10 million to the SEC, and also voluntarily set up a $62 million fund to compensate brokerage firms that had been impacted for the bungled Facebook IPO.
--
The NASDAQ's bungling of the Facebook IPO continues to bite them nearly 18 months later, as it appears as though they are going to miss out on the anticipated Twitter IPO.
Filed under:
General Market News