JC Penney Will Sell Up to 96.6 Million Shares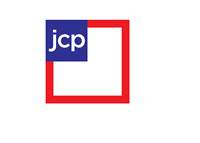 One thing is for sure - the ongoing JC Penney saga is providing for plenty of entertainment. Entertainment, that is, for people who aren't holding shares of the company in their investment portfolio.
After the bell on Thursday, JC Penney announced that they would be selling up to 96.6 million shares of their stock in a public offering in an effort to help shore up its cash reserves.
The news resulted in JC Penny dropping almost 5% to close at $9.90 in after-hours trading.
Earlier in the day (yes - the very same day that they announced their share offering), JC Penney's CEO, Myron Ullman III, appeared on CNBC and declared that he did not see conditions this year where JC Penny would "need to raise liquidity". Well, that certainly didn't last very long, as the company announced its forthcoming secondary offering shortly after the bell.
Ullman's appearance on CNBC seemed to temporarily soothe the frazzled nerves of JC Penney's shareholders, as the stock moved from $10.01 to an intraday high of $11.22. This gain was short-lived, however, as the stock actually closed at $9.90 at the end of after-hours trading.
Shares of JC Penney have fallen considerably over the past few days thanks to a gloomy report from Goldman Sachs in which the brokerage assigned an underperform rating to JC Penney's unsecured debt. The report forecast a difficult third and fourth quarter for the retailer, which would be absolutely devastating for a company that is already teetering on the brink of insolvency.
In light of this news, who would you think would be the book running manager for the company's share offering? Anybody but Goldman Sachs, right? Wrong. Of course Goldman Sachs will be leading the offering.
--
Earlier in the month, a number of hedge funds and notable investors purchased shares of JC Penney, while the likes of Pershing Square Capital Management (led by Bill Ackman) threw in the towel. What were these investors seeing that Bill Ackman and others weren't? Why did the likes of Hayman Capital Management, LP, Glenview Capital Management, LLC and Perry Corp. either start new positions in the company or significantly increase their existing positions? Heck, even Mark Cuban announced that he had purchased a million shares of the company.
While some hedge funds moved in and others moved out, one thing has remained constant - the short position in the company has continued to rise. As of August 30th, 66.89 million shares of the stock were short, which equals a whopping 43.70% of the float.
--
There is a major war being waged over JC Penney right now, with big money backing both a recovery and a collapse.
Who will end up being right, and what happens next?
Filed under:
General Market News