TWTRQ Up As Much As 1,800% Before Halt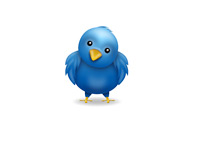 Shares of Tweeter Home Entertainment Group, Inc. (TWTRQ on the OTC) surged as much as 1,800% earlier today after traders mistook the bankrupt company for Twitter, Inc.
Earlier this week, Twitter's IPO filing was made available to the public. One of the revelations of the filing was that Twitter, Inc. will trade under the TWTR symbol.
Well, confusion reigned supreme earlier today, as some traders piled into TWTRQ, thinking that they were somehow buying shares of the upcoming Twitter, Inc. IPO. Shares of TWTRQ closed the previous day at $0.01, but surged to a high of $0.15 before receding back to 5 cents per share.
FINRA stepped in and halted trading of TWTRQ at 12:42 pm EST, saying that "an extraordinary event has occurred or is ongoing that has had a material effect on the market for" TWTRQ. That extraordinary event? Mass investor confusion.
TWTRQ was trading at $0.0510 when the stock was halted - over 14 million shares of the company had changed hands up until that point.
--
It's important to note that Tweeter Home Entertainment Group, Inc. filed for bankruptcy back in 2008, so their shares are essentially worthless.
The lesson - do a bit of research before you buy anything.
Filed under:
General Market News