Can Obama Administration Reverse Disastrous Start To Healthcare.gov?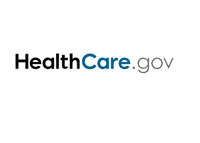 Democrats and Republicans likely universally agree with this statement - the initial launch of Healthcare.gov has been a complete, unmitigated and embarrassing disaster.
Healthcare.gov, which is the healthcare exchange site that was created as part of "Obamacare", has been marred by numerous problems since its launch on October 1st, 2013. The site has cracked under the strain, leaving the Obama Administration scrambling to try and fix the myriad of problems that have resulted in many Americans not being able to use the site.
In addition, the non-existent "performance" of the site has led to questions about the companies that were charged with building and maintaining the site, and their ties to the Obama Administration.
President Obama recently remarked on the fiasco, saying that the web site was "too slow" and that there was nobody "more frustrated" about the outages than him. Obama promised a "tech surge" that would see the administration hire the "best of the best" to come in and fix the multitude of problems with the site.
--
The Obama Administration has vowed to have all of the site's issues solved by the end of November.
In the meantime, Healthcare.gov will endure more glitches, more outages (the site is going to be down from 1 am to 5 am EST daily until all of the issues are solved) and more negative press.
The big question now is - can the Obama Administration iron out all of the glitches before the end of the month?
Even if everything is fixed over the next month, which seems hard to imagine, how much damage will ultimately be done to the Obama Administration as a result of this fiasco?
Filed under:
General Knowledge