Twitter Set For Initial Public Offering This Week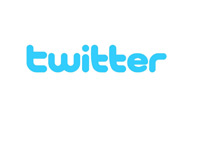 Twitter Inc. is set to list its shares on the New York Stock Exchange this week.
The initial public offering from Twitter is one of the most hotly anticipated new listings of the year. As a matter of fact, the deal range was increased from $17.00 - $20.00 to $23.00 - $25.00 earlier today due to strong demand.
According to reports, strong institutional demand for the offering may result in an even higher pricing. The IPO is said to be "massively" oversubscribed, and underwriters are reportedly looking to allocate shares to investors who are willing to hold their positions for an extended period of time.
--
The fact that Twitter hasn't made a dime of profit to date isn't stopping investors from trying to gobble up shares. The company has stated that they are spending an enormous amount of money to accommodate their tremendous growth. Thankfully for the company, investors don't really seem to mind this late '90s mindset.
The biggest allure of Twitter? The 230 million users of the site, which includes everyone from President Barack Obama to former President Bill Clinton to Pope Francis. Twitter has become a part of popular culture, as hash tags and Twitter handles are frequently mentioned in news broadcasts and sporting events.
The general train of thought seems to be that Twitter already has the eyeballs, and when they start focusing on monetization, the true value of the company will be fully realized. There was a time when Facebook wasn't overly interested in monetizing as well - once they started to make a real effort to grow their revenues (especially from mobile users), the stock started to soar.
There is, of course, the worry that people will move on to the next social media phenomenon and leave the social messaging site behind, but Twitter is so engrained in our culture and so ubiquitous that this seems unlikely to happen any time soon.
--
Twitter will likely have a valuation of between $13 - $20 billion when they finally go public later in the week.
Are you a buyer when Twitter opens for trading later in the week?
Filed under:
General Market News