Tesla Motors Now 43 Points Off of All-Time High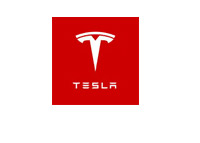 Sooner or later, every momentum stock will stumble.
Tesla Motors has been one of the biggest stock market stories of the past 12 months. The company, which develops and sells electric vehicles, has traded from the low $30s all the way up to a high of $194.50 over the past year.
Up until today, the company could seemingly do no wrong. Any whispers of the stock being overvalued were laughed off as the company's shares soared to new highs. Short-sellers were crushed by the herd of momentum traders/investors who panic-bought after every even mildly news release from the company. Statements from the company's CEO, Elon Musk, that momentum traders may be getting carried away were largely ignored by the masses.
Last night, Tesla Motors revealed their Q3 earnings. Earnings and revenues came in higher than expected for Q3, but sales of the Model S came in below analysts' estimates. This caused shares of Tesla to slump in after-hours trading, and the rout carried over into today, as shares of Tesla ended down 25.65 points, or 14.51%, on the day.
After today's slump, shares of Tesla Motors now sit about 43 points below their all-time high.
--
As mentioned, every momentum stock has that moment when it shakes the confidence of momentum traders and they lose interest, usually never to return.
Was Tesla's moment last night after it released its Q3 earnings report, or will the company end up moving on to even greater heights?
Filed under:
General Market News