China Continues To Crack Down on Crypto-Currency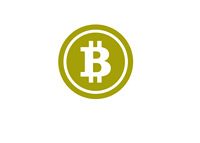 Bitcoin's rollercoaster ride continued this morning after word has surfaced of a continued crack down on the popular crypto-currency by the Chinese government.
The Chinese giveth, and the Chinese taketh away. Bitcoin surged to over $1,250/BTC in value earlier in the year, and this move was largely driven by a sudden fascination with the currency by the Chinese population. BTC China, a Bitcoin exchange catering to Chinese residents, surged in popularity almost overnight, quickly becoming one of the largest BTC exchanges in the world. Bitcoins added roughly $1000/coin in value in just a few short months, with the crypto-currency quickly becoming one of the most searched terms on Google.
Earlier this month, the People's Bank of China declared that Bitcoin is a currency "without real meaning" and that it "has no legal status or monetary equivalent". The Chinese government also banned financial institutions in the country from handling Bitcoins. This move had a chilling effect on the crypto-currency.
Earlier today, more bad news, as BTC China reported in a statement that local Chinese payment companies have been banned from providing the exchange with clearing services. This means that BTC China will no longer be able to accept deposits in yuan.
--
As of this moment, the price of a single Bitcoin is roughly $565. This is a drop of roughly $200/coin from yesterday and about $700/coin from the all-time high.
There are roughly 12 million Bitcoins currently in circulation, but a great number of those coins are held by a small number of people. We saw what happened to Bitcoins in the face of strong demand - they soared by roughly $1000/coin in just a short period of time. However, this recent price weakness has certainly led some of the bigger holders to panic sell at least some of their holdings, and this is part of the reason behind the crypto-currency's big drop over the past few weeks.
--
Source: BBC.co.uk -
Bitcoin Sinks After China Restricts Yuan Exchanges
Filed under:
General Knowledge