Florida Led Way With 1,943,902 Households Using Program Each Month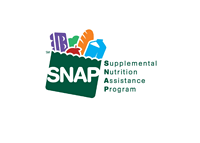 Earlier this month, the Food and Nutrition Service (FNS) of the United States Department of Agriculture (USDA) published the monthly usage numbers in 2013 for the Supplemental Nutritional Assistance Program, aka the food stamp program.
Despite the fact that the national unemployment rate dropped in 2013, food stamp usage increased in the country.
According to the numbers, an average of 23,052,388 US households utilized the SNAP program on a monthly basis in 2013, up from the 22,329,713 households that used it the year before.
Let's look at the numbers since 2009:
2009 - 15,232,115 Households
2010 - 18,618,436 Households
2011 - 21,072,113 Households
2012 - 22,329,713 Households
2013 - 23,052,388 Households
In addition, here are the top five states for 2013 when it comes to average monthly participation in the SNAP program (households):
Florida, 1,943,902
California, 1,905,869
New York, 1,710,501
Texas, 1,674,350
Illinois, 1,017,190
--
According to the US Census Bureau, there were approximately 123 million households in the United States in 2013, which means that roughly 18.7% of all US households utilized the food stamp program last year. This is obviously a staggeringly high number and speaks to the issues that many Americans are still going through. While the economy is slowly improving and the national unemployment rate is dropping, there is no accompanying surge in the welfare of the nation's bottom half. There is no better evidence of this than the 91,808,000 Americans who are currently not in the labor force.
--
The increase in US households using the SNAP program has been levelling off over the past couple of years - might we see a decrease in 2014?
Source: USDA.gov -
Supplemental Nutrition Assistance Program: Average Monthly Participation (Households)
Filed under:
General Knowledge