9.6 Million US Households Had Net Worths of $1 Million or More Last Year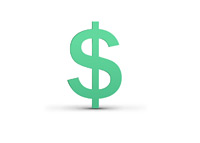 According to a new report from the Spectrem Group (HT to CNN Money), a record number of US households had a total net worth of at least $1 million in 2013, even after excluding their primary residences.
According to the Spectrem Group, 9.6 million US households had a total net worth of at least $1 million (not including primary residences) last year. This topped the previous all-time high of 9.2 million homes that was set just before the "Great Recession" started in the fall of 2007.
Let's take a look at the progression from 2007-2013:
2007 - 9.2 million households
2008 - 6.7 million households
2009 - 7.8 million households
2010 - 8.4 million households
2011 - 8.6 million households
2012 - 9.0 million households
2013 - 9.6 million households
--
These numbers aren't really surprising given the continued surge in equity markets, as well as the strengthening of the US real estate market.
The wealthy (along with practically the rest of the US population) suffered a double whammy during and after the "Great Recession" as the national real estate market and all three of the major stock indices tanked. This led 2.5 million households to lose their million dollar net worths in 2008, but things have slowly been on the rebound since that point.
--
Source: CNN.com -
Number of US millionaires hits new high
Filed under:
General Knowledge