Shares of Herbalife Fall 14% Following Rumors of FBI and DoJ Probes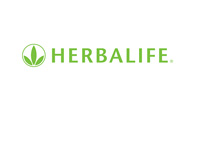 The markets were having a typically sleepy spring afternoon on Friday when rumors of a possible FBI/Department of Justice criminal probe against Herbalife (a multi-level marketing company that sells nutritional shakes and supplements) was reported by the Financial Times.
Shares of Herbalife, which have a 52 week low of $34.72 and a 52 week high of $83.51, dropped over eight points within an hour, closing the day down roughly 14% ($51.48).
Are the rumors true? Neither the Department of Justice nor the FBI would officially confirm an investigation. The Financial Times said that a source close to the investigation had confirmed that there was a probe ongoing. Many other publications reported on a criminal probe of Herbalife's marketing practices, but practically all of the articles referenced the Financial Times.
The Financial Times article was careful to say that "the inquiry may not lead to any charges" and that "Herbalife has not been accused of any wrongdoing". Other publications said that a probe has been ongoing for several months.
Herbalife released a statement after the market close on Friday in which they said that they were unaware of any ongoing investigation by the Department of Justice or FBI. Shares of Herbalife ticked up slightly in afterhours trading on Friday.
--
Herbalife has been a battleground for some of the world's largest hedge funds over the past 1 1/2 years.
In December of 2012, Bill Ackman of Pershing Square Capital Management revealed that his fund had bet massively against Herbalife and that his ultimate target for the company was $0. Pershing Square has scrutinized the company's main distributors particularly closely in its attempt to prove that Herbalife is a "pyramid scheme". Shares of Herbalife initially moved violently against Pershing Square's large short position, which resulted in Pershing Square incurring some very large paper losses.
A number of prominent hedge fund managers, including Carl Icahn and Daniel Loeb, have taken long positions in Herbalife over the past 18 months, as they have disagreed with Ackman's contention that Herbalife is a scam. Carl Icahn still has a very sizeable stake in the company.
Herbalife has a very large short position (25.01 million shares short out of 74.30 million shares in the float as of March 31st) which helps to add to the shares' volatility.
It's safe to say that you will witness some more volatility in the coming week.
Source: FT.com -
Criminal Probe Launched into Herbalife
Filed under:
General Market News