Apple To Split Its Shares Later This Year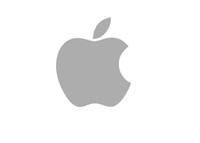 Apple raised some eyebrows on Wednesday evening when the company announced that they are planning on enacting a 7:1 stock split later in the year.
The stock split, combined with stronger-than-expected profits and sales and the announcement of an additional $30 billion in stock repurchases, sent shares of Apple up over 8% during Thursday's trading session. If you are keeping track at home, this was Apple's single best day since 2012. Apple had fallen out of favor with investors somewhat over the past couple of years and Wednesday's earnings report finally gave them something to get excited about.
Barring a sizeable advance in Apple's shares over the coming months, shares of the company should be trading at less than $100 post split.
This is important for a couple of reasons:
1) Many investors feel that a stock that is trading at $567/share is too "expensive", despite the fact that the stock split will have absolutely no impact on the market capitalization of the company. This is just the way it is - investors tend to prefer buying more shares of a lower priced stock rather than less shares of a higher priced stock.
2) The Dow Jones industrial Average is a price-weighted basis. Apple trading at less than $100/share means that it has a much better chance of being included in the index, as a company that is trading at $567/share would have an excessive weighting and create some undue volatility in the index.
-
The naysayers of Apple believe that the split is a "gimmick" designed to hide the company's stale product offerings and slowing growth.
The naysayers point to Tim Cook's comments re: stock splits in 2012, in which he said that stocks that enact stock splits may get a short-term pop, but in the long term a split does nothing.
Why the change, they ask?
Apple's supporters say that the stock split will mean a likely inclusion in the Dow Jones Industrial Average plus likely buying interest from smaller investors who previously felt that Apple's shares were too "expensive."
What do you think?
Filed under:
General Market News