Student Loan Debt Up $125 Billion in Past Year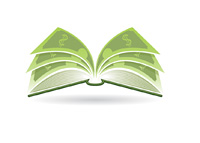 Earlier today, the Federal Reserve Bank of New York's Research and Statistics Group released their quarterly Household Debt and Credit report for Q1/2014.
There were a few interesting points in the report. First, aggregated consumer debt increased by $129 billion in Q1, marking the first time since Q3/2008 that aggregate debt has increased for three straight quarters. According to the New York Fed, consumers were indebted to the tune of $11.65 trillion at the end of the first quarter.
The part of the report that I wanted to focus on, however, was the section on student loan debt.
According to the report, outstanding student loan balances (based on balances reported on credit reports) increased $31 billion to $1.11 trillion in Q1/2014. Over the past 12 months, outstanding student loan debt has soared by $125 billion.
Even more sobering - approximately 11.0% of all outstanding student loan debt is either 90+ days delinquent or in default. This figure has soared over the past decade or so - in the first quarter of 2014, roughly 6% of all student loan debt was 90+ days delinquent or in default.
-
There are a number of different reasons for the marked increased in outstanding student loans over the past decade or so, including:
1) Decreased state education funding which has led to increased tuitions
2) Weaker job market which has led to increased competition for jobs typically held by students
3) Less monetary support available from family units
4) Increasing costs for food, gas, etc.
Newly minted graduates are still finding it difficult to find work in their fields, despite the fact that the national unemployment rate has been on the decline. This has led to many post-secondary graduates having a very difficult time staying on top of their student loan obligations following graduation.
Source: NewYorkFed.org -
Quarterly Report on Household Debt and Credit (*.pdf)
Filed under:
General Knowledge