Vince McMahon's Net Worth Plunges After Very Bad Day For WWE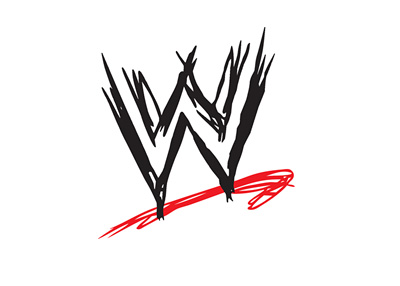 Shares of WWE (World Wrestling Entertainment, Inc.) are getting destroyed today (no, I'm not going to use "slammed" or "bodyslammed", as that has been done to death by the media today) after the company signed a new TV deal and released some more information on their "WWE Network".
Now, you might be asking - why write an article about the WWE? Well, there are a number of interesting elements to this story and some big potential implications for a number of other companies.
Let's begin:
1) The significance for the PPV industry.
WWE made some big waves earlier in the year when they announced that they would be eschewing their traditional PPV model and instead developing their own Netflix type of offering called the "WWE network". The idea - make all of their content available online and charge $10/month. The development that really made waves - the WWE added in their live PPVs into the deal in order to make the price point extremely attractive for their fans. Instead of shelling out $50 per PPV, the WWE was offering the chance to stream the PPVs live to a number of different formats for just $10/month.
This was obviously unwelcome news to the PPV carriers such as DirecTV who would see their revenues decline as less people bought WWE PPVs. The WWE was looking to offset their decline in PPV revenue by signing people up to their "Network" - according to the company, they would break even if they were able to sign up between 1.3-1.4 million paying subscribers to their network.
The "Network" numbers are currently well short of the 1 million subscriber mark, though the company has yet to expand the service outside of the United States. What type of adoption numbers will they have going forward? After all, the company is just coming off of their flagship "Wrestlemania" event, and many people were expecting more robust subscriber numbers to be announced after the event. (Note: the company currently has less than 700k paying "Network" subscribers)
This is obviously big news for PPV providers, as it will likely dissuade companies like the UFC from attempting the same type of model, and it may even result in the WWE switching some or all of their PPVs back to the traditional format in the future.
2) The TV deal.
There were some analysts and market observers who expected the WWE to get 2-3 times as much money in their new TV deal as compared to their current one.
In the end, however, the WWE re-upped with NBCU and will reportedly get a 50% bump on their existing deal. This news greatly disappointed investors who had been driving shares of WWE higher over the past year in anticipation of a massive new TV deal.
The general line of thinking was that companies would be willing to pay top dollar for the WWE's live programming. After all, advertisers have been throwing massive amounts of dollars at live sports programming over the past decade or so, as sports programming is something that people tend to watch live without skipping the commercials. This creates a tremendous value for advertisers who are finding that their commercials are largely getting skipped over when people watch traditional programming.
In the end, the bidding war for WWE's programming didn't materialize and the company ended up doing a deal with their current partner.
3) The hype.
Shares of WWE traded up from $9.25 to over $30 over the past year due to the anticipated TV deal and launch of the "WWE Network". In the end, this just goes to show that buying stocks based on an anticipated event is extremely dangerous and can lead to a dramatic decline in your net worth. Shares of WWE have declined roughly 66% over the past couple of months as the air has been quickly let out of the stock.
Things turn quickly - two months ago, the company could do no wrong and was being mentioned in possible takeover discussions. Fast forward to today and suddenly nobody in the world seems to want to own shares of World Wrestling Entertainment, Inc.
4. Vince McMahon.
Vince McMahon, who recently (and temporarily) regained his title as a billionaire, will end up losing over $400 million of his
net worth
today.
The final numbers won't be calculated until the market closes today, but it's going to be ugly.
Filed under:
General Market News