Sky-High Gas Prices Continue To Hit Wallets of Americans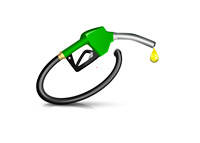 1,247 days and counting.
According to multiple media reports released over the past couple of days, the average price for a regular gallon of gasoline in the United States has remained over $3 for the past 1,247 days in a row.
The last time that a gallon of regular gasoline averaged less than $3 in the United States? December 23rd, 2010.
Gasoline prices looked as though they might have had a chance of breaking down through the $3/gallon barrier this past fall but they quickly reversed at around $3.20/gallon. As of this moment, the average price for a gallon of regular gasoline in the United States is $3.636. (Source: Gasbuddy.com)
Gasoline prices have once again taken certain stage now that the summer driving season is nearly upon us. According to AAA.com, 31.8 million people are expected to travel via automobile during the Memorial Day weekend, up slightly from 31.4 million last year.
Residents and visitors of Oklahoma will be paying the least for their gas in the nation ($3.374/gallon) while those in Hawaii will be shelling out the most at $4.393/gallon. The cheapest city for gasoline in America is Amarillo, Texas ($3.325/gallon), while the most expensive is Honolulu, Hawaii ($4.352/gallon).
-
The "good" news, as AAA.com kindly pointed out? Our household net worths and personal incomes are up over last year, so the average American should be able to afford the beatdown that they take at the pump this weekend.
Source:
Gasbuddy.com
Source: AAA.com -
Memorial Day Travel Forecast (*.pdf)
Filed under:
General Knowledge