Economy Expected To Grow By 2% in 2014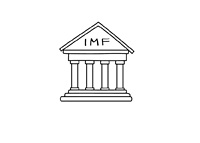 Earlier this week, the IMF (International Monetary Fund) cut their expectations for US economic growth in 2014 from 2.8% to 2.0%.
The cuts were of little surprise thanks to the economy's horrible performance in the first quarter of this year. The US economy, which was initially expected to grow by 1.2% (annualized) in the first quarter, actually ended up contracting due to poor winter weather and inventory issues.
The International Monetary Fund reacted to Q1 by chopping their estimates for US economic growth in 2014 to 2.0% from their April estimate of 2.8%.
The IMF's projection for economic growth in 2015, however, remained unchanged at 3.0%.
-
According to the International Monetary Fund, the US economy will not achieve full employment until the end of 2017. This is not exactly a shock given the fact that the national unemployment rate currently sits at 6.3% and we are almost halfway through 2014.
The International Monetary Fund also said that they expect lower growth going forward for the country thanks to an aging population and slower productivity growth. The IMF now sees the economy growing at an average of 2% a year, which would compare to average growth of 3% in the past.
Interest rates likely aren't going anywhere anytime soon, as the IMF states that "policy rates could afford to stay at zero for longer than the mid-2015 date currently foreseen by markets."
Source: Bloomberg.com -
IMF Cuts US Growth Outlook, Sees More Scope for Zero Rates
Filed under:
General Knowledge