Company Expected To Unveil New iPhones and "iWatch"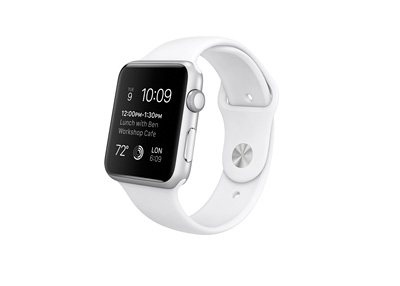 If you are a lover of Apple products, tonight is probably like Christmas Eve for you.
Apple is hosting an event on Tuesday in which they are expected to reveal details of several new products. Apple wants the launch to be a surprise so they haven't revealed exactly WHAT they will be unveiling to the world, but there is a very good chance that the world will be introduced to:
1. The iPhone 6, which is expected to feature a bigger screen and wide number of hardware improvements.
2. The "iWatch", which has been rumored to be released for the past couple of years.
3. The iPad Air 2.
Shares of Apple, which currently has a market capitalization of nearly $600 billion, have been on a tear since the spring, trading from roughly $75 to a current level of $98.36. Much of that increase has come as a result of the anticipation for the upcoming product launches, which is why Tuesday's release will be such big news for shareholders of the company. If the company's new products can wow investors, shares of the company should hit new all-time highs. With such a rise over the past couple of months, however, Apple could be setting up for a pullback if shareholders and media members are underwhelmed with the company's new spate of products.
-
Will Apple blow away the public or end up disappointing on Tuesday?
Filed under:
General Market News