Employment Reports Offers a Mixed Bag Once Again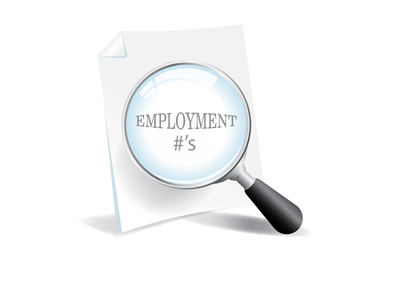 The Bureau of Labor Statistics ("BLS") released the employment report for the month of November on Friday morning.
The BLS revealed that the US economy added 321,000 non farm payroll jobs in November, bettering the expectations of most brokerages. JP Morgan had been on the low end with an expectation of 200k non farm payroll jobs added, while Deutsche Bank had been on the high end with 250k.
The unemployment rate came in at 5.8%, unchanged from the month before. The national unemployment rate started the year at 6.6% and has since trended down to its current level of 5.8%.
The markets reacted somewhat positively to the news, though roughly half of the market gained were lost in the second half of the trading day.
-
As per usual, there is some good and some bad in the report.
The 321k number? This outpaced even the most optimistic of expectations and was the strongest month of job creation in the United States since 2012.
The number of employed Americans, however, only increased by 4,000 to 147,287,000 on the month. The number of unemployed Americans increased by 115,000 to 9,110,000.
The labor force participation rate, which is currently sitting near 30+ year lows, remained unchanged on the month at 62.8%.
The number of people "not in the labor force" (meaning, neither employed or unemployed, at least officially) increased by 69,000 in November to 92,447,000.
The unemployment rate for adult men, 20 years and over, increased 0.3% to 5.4%, while the unemployment rate for adult women decreased 0.1% to 5.3%.
The number of long-term unemployed (27 weeks and over) decreased by over 100k to 2,815,000, but the number of unemployed in the three other groups (Less than 5 weeks, 5 to 14 weeks, 15 to 26 weeks) all increased.
The number of people employed at part-time jobs for noneconomic reasons increased by 235,000 to 20,004,000. This figure is up over a million from this time last year.
-
As you can see, there is definitely some conflicting data in this report.
Source: BLS.gov -
Economic News Release
Filed under:
General Knowledge