Oil Continues To Plummet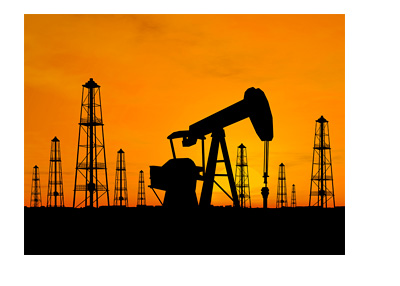 Oil continued to plummet earlier today as the "Great Oil Crash of 2014" continues unabated.
The price of a barrel of crude oil (Brent, January 15 contract) now trades at $64.66 after suffering a decline of roughly 5% on Wednesday. This is down from roughly the roughly $100/barrel that Brent traded at in September of 2014. Oil has not traded this low for over five years.
Today's drop came courtesy of OPEC cutting the demand forecast for its crude oil earlier today. OPEC (Organization of the Petroleum Exporting Countries) cut their demand forecast by 300,000 barrels to 28.9 million/barrels per day for 2015, which is a 12 year low.
Oil has been under pressure for a while but the selling pressure was really ratcheted up roughly three weeks ago when OPEC declined to lower their production, despite the protestations from member country Venezuela. In the past, OPEC would respond to price drops in oil by lowering production in order to create price stability. This time around, however, was different as OPEC elected to keep their supply stable in the face of falling oil prices. With the United States increasing their oil output, OPEC refused to decrease their supply in an effort to eventually reduce supply from the market if US-based sources were to scale back their production due to decreasing prices.
In the face of the recent price drops, many are now concluding that OPEC's days of influence are nearly over. With the oil cartel's lessening grip on power, a number of analysts believe that oil is set to drop all the way to $40-$50/barrel. Iran added their voice earlier today after stating that a disharmonious OPEC may result in oil hitting $40 per barrel.
-
Where is the bottom? It seems like everyone is throwing the towel in on oil at the same time and with analysts seemingly falling over themselves to lower their price targets for the commodity, things could get even uglier.
Filed under:
General Knowledge