FXCM Receives Emergency Loan In Order To Remain in Operation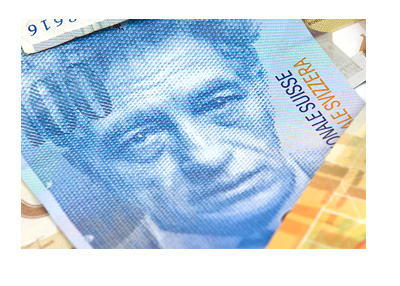 The story of the week was the Swiss National Bank's decision to halt its program of limiting the Swiss franc's rise compared to other currencies, especially the Euro.
Maintaining this policy, especially with the expected continued weakening of the Euro thanks to the introduction of stimulus programs, proved to be unacceptable for the SNB. The Swiss National Bank decided to let the market re-price their currency on Thursday and the results were dramatic, to say the least.
Let's look at some of the moves that were put in on Thursday:
USD/CHF - 1.01 to 0.708
EUR/CHF - 1.2099 to 0.8422
CAD/CHF - 0.8539 to 0.5998
These are ridiculous moves for a currency that is as actively traded as the Swiss franc. These types of moves aren't seen very often at all and there were fortunes made and lost on Thursday as a result.
A number of big brokerage houses, including Citigroup and Deutsche Bank, reportedly lost more than $150 million due to the move.
Many individual traders, drawn to the high amounts of leverage that are offered in the forex trading markets, were completely obliterated over the course of just a couple of seconds. An individual trader, for instance, who employed 20:1 leverage and was betting against the Swiss franc would have had their account incinerated in the blink of an eye. An individual trader who was caught on the wrong side of the move could have been left owing multiples of their original account balance almost instantly.
This is exactly what happened to FXCM, Inc., which spent all of Friday with their shares halted. FXCM warned after the bell on Thursday that the move in the Swiss franc had generated losses of $225 million for the firm and would likely put them in violation of regulatory capital requirements. In short, many of the firm's clients had not only gone bust but were now left owing massive amounts of money.
FXCM, Inc. announced after the bell on Friday that they would be receiving a $300 million loan from Leucadia National Corp. to resume regular operations. Other companies weren't as lucky as two firms, one based in London and the other in New Zealand, announced on Friday that they would be shuttering their operations.
We'll be hearing about the fallout of Thursday's move for weeks and months to come.
Filed under:
General Knowledge