Mitt Romney Pulls Himself From 2016 Race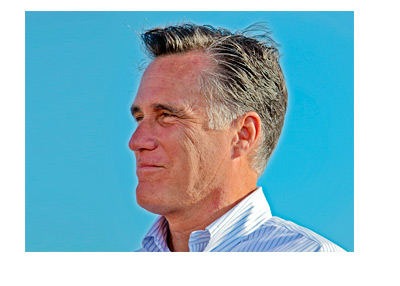 Mitt Romney, who ran for President of the United States twice (2008, 2012), has reportedly decided against a third bid for the White House.
Romney surprised many earlier in the month when he revealed that he still wanted to be President and was actively considering a third Presidential bid. This shocked many as Romney had been adamant about not wanting to run for President again after losing to Barack Obama in the 2012 election.
Romney's about-face, which reportedly came about after some cajoling by those closest to him, ended up being short-lived. Romney, according to multiple media reports, reached out to former staff and "top Republicans" and was left to feel underwhelmed by the support for a third White House bid. The general consensus seems to be that the Republican Party was interested in having a "new face" square off against Hillary Clinton in 2016. Hillary Clinton, should she decide to run in 2016 (which is all but guaranteed), is seen as the favorite to win and many Republicans feel that Romney is not the person to beat her.
Mitt Romney had this to say after exiting the race:
"I did not want to make it more difficult for someone else to emerge who may have a better chance of becoming the President."
-
With Mitt Romney having officially exited the race, former Florida Governor Jeb Bush is seen as the current front-runner for the Republican nomination. Other names who are expected to throw their hats into the ring on the Republican side include New Jersey Governor Chris Christie and Wisconsin Governor Scott Walker.
On the Democrat side, Hillary Clinton, former Maryland Governor Martin O'Malley and former US Senator Jim Webb are all expected to run. Vice President Joe Biden has remained non-committal on the matter, saying that he hasn't made up his mind as of yet.
Filed under:
General Knowledge