Transaction to Value DraftKings at $900 Million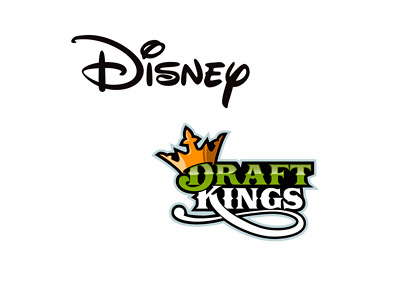 Fantasy sports is a massive industry in North America.
Many millions of Americans have fantasy teams in fantasy leagues and this has helped contribute to the staggering growth in both TV ratings and revenues for the four major sports leagues over the past decade or so.
Over the past couple of years, an offshoot of traditional fantasy sports has been growing like wildfire - daily fantasy sports. Disney, owner of ESPN, is looking to capitalize on this trend by reportedly taking a $250 million stake in one of the leading DFS ("daily fantasy sports") companies, DraftKings.com. The transaction will value DraftKings at roughly $900 million.
According to reports, the terms of the deal call for DraftKings committing to spend over $500 million in advertising on ESPN's multiple platforms over the coming years. These reports say that while other daily fantasy sports companies will be allowed to advertise on ESPN (such as DraftKings' biggest competitor, FanDuel), DraftKings will be allotted the best spots.
Given ESPN's tremendous reach, both in the US market and globally, many people view this as a "king maker" deal. Both DraftKings and FanDuel are fighting to wear the crown of the world's largest DFS site and the deal between Disney and DraftKings will certainly help DraftKings gain more market share.
While ESPN is a massive "get" for DraftKings, the ultimate "king maker" is seen as the NFL. It is safe to say that both DraftKings and FanDuel will be doing whatever it takes to land a deal with the National Football League.
-
With daily fantasy sports, people pay real money to enter themselves into one-day fantasy tournaments. The allure to DFS is twofold - #1, there is an incredible amount of money to be won (a number of people became millionaires during the last NFL season) and #2, people aren't locked in with the same players every week. There is a great deal of strategy involved when it comes to picking a team.
There has been some confusion as to whether or not the industry is legal in North America, as people are essentially wagering money on the outcome of a sporting contest. Both DraftKings and FanDuel emphatically contend that daily fantasy sports is a game of skill, which, in turn, makes the industry legal. Disney and the NBA, to name a few, both obviously agree with that contention as they have both invested large sums of money into the industry.
Source: WSJ.com -
Disney to Invest $250 Million in Fantasy Site DraftKings
Filed under:
General Market News