Talks Reportedly Broke Off After Tesla's First Profitable Quarter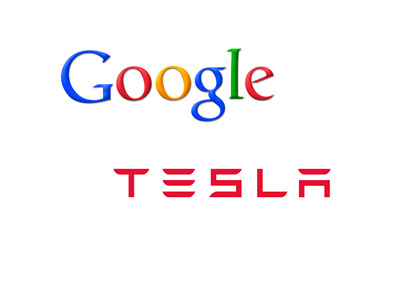 According to a book set to be published on May 19th titled "Elon Musk: Tesla, SpaceX, and the Quest for a Fantastic Future", Elon Musk came very close to completing a deal to sell Tesla Motors to Google in 2013 when his company was in dire financial straits.
Tesla Motors, which currently has a market capitalization of $26 billion, has been one of the best performing stocks over the couple of years. Investors have rushed to add shares of the company to their portfolios and Tesla's value (and Elon Musk's net worth) has soared.
Tesla Motors, however, wasn't always the belle of the ball. In early 2013, the company was in very real danger of closing its doors thanks to issues and uncertainty over its Model S. The car was dealing with a number of issues (missing features, glitches) - many of its early buyers were unhappy and many people who had pre-ordered the car were now balking at following through with the purchase. Shares of the company were still trading in the mid 30s but the reality was much bleaker - Tesla Motors was in very real danger of closing its doors if they didn't close on their pre-orders and get the word of mouth on the Model S turned around.
During this tumultuous time, Tesla Motors co-founder and CEO Elon Musk approached Larry Page of Google about a possible deal. According to Ashlee Vance, author of the aforementioned book, Musk and Page struck a deal - Google would pay $6 billion for Tesla and agree to invest another $5 billion in capital for factory expansions.
The two men reportedly shook hands on the deal and started to work out the finer points of the deal. During this time, Musk reportedly "pulled staff from every department" to close the people who have reserved Teslas but not yet paid for them. "Your new job is delivering cars", Musk reportedly said to his employees.
While Google's lawyers hashed out deal points with Tesla's lawyers, the sales calls to people who had reserved Tesla vehicles started to pay off. Purchases began flooding in - enough purchases, in fact, that Tesla would post their first profitable quarter in company history ($11 million quarterly profit) as a result. Shortly after that, Tesla repaid its loan from the US Department of Energy and broke off talks with Google.
Tesla Motors would go on to soar to even greater heights and the rest, as they say, is history. Google, which was fully prepared to step in to purchase Tesla Motors, was left standing at the altar.
Source: Bloomberg.com -
Elon Musk Had a Deal to Sell Tesla to Google in 2013
Filed under:
General Market News