Pershing Square Capital Management Reportedly Acquires $5.5 Billion Stake in Mondelez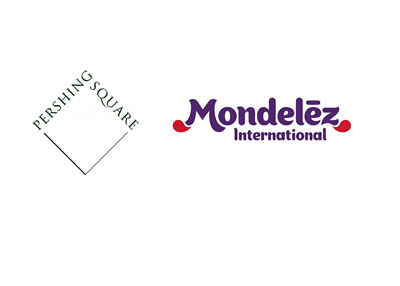 According to reports, Bill Ackman of Pershing Square Capital Management is set to reveal his next big target on Thursday - Mondelez International Inc.
According to the Wall Street Journal, Bill Ackman is likely to reveal on Thursday that his hedge fund has taken a position in Mondelez International that is currently valued at $5.5 billion. Including options and forward contracts, Pershing Square now has a 7.5% stake in the company.
Ackman, who is an activist shareholder, reportedly believes that Mondelez can do a number of things to increase the value of their shares, including significantly cutting costs or selling itself to a rival. Mondelez has been rumored to be an acquisition target for a while, especially after the merger of Heinz and Kraft earlier this year, but nothing has panned out as of yet. Ackman will likely be agitating for another high-profile merger in the food industry.
-
Bill Ackman has gotten into a number of high-profile skirmishes over the years thanks to the activist stakes that his company has taken.
Herbalife, for instance, has been particularly nasty, with Ackman's firm reportedly having spent tens of millions of dollars in an attempt to expose the company as a fraud. The battle continues to this day, however, as Herbalife hasn't taken the big dive that Ackman was certain was going to come.
Other recent stakes for Pershing Square have included Valeant Pharmaceuticals and Zoetis Inc.
-
Mondelez International has a number of recognizable brands under its umbrella, including Cadbury, Dentyne, Oreo, Ritz and Trident.
Filed under:
Hedge Fund News