Advantage Plus Fund Down 52% Through December 16th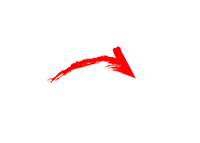 According to Reuters, two of John Paulson's largest funds, the Advantage Fund and the Advantage Plus fund, have continued to plummet over recent months.
The Advantage Plus fund has been particularly hard hit, dropping over 50% (52% to be exact) for the year (through December 16th). Paulson's largest fund, the Advantage fund, has not fared that much better, dropping 36% through the first 11 1/2 months of the year.
Paulson put together a ridiculous run between 2007 and 2011 that made him and his investors billions upon billions of dollars. According to Forbes, Paulson had a net worth of $15.5 billion as of September 2011, thanks in large part to very strong years in 2007 ($3.5 billion in earnings) and 2010 (nearly $5 billion in earnings).
Thanks to the success of Paulson & Co., billions upon billions of dollars in new investor money poured into the company, even when the hedge fund industry was going through its darkest days. According to industry reports, Paulson & Co. had nearly $40 billion under management at its peak.
Those days are likely long over thanks to Paulson's terrible year in 2011. From 2007-2010, Paulson seemingly had the Midas touch - every new position that he entered seemed to turn into gold. In 2011, the exact opposite - Paulson has made a couple of serious missteps in Sino-Forest Corporation, Bank of America and Citigroup.
--
In case you were curious, here were Paulson & Co's five largest positions as of September 30th, 2011:
GLD - 20,273,540 shares
AU - 36,686,719 shares
APC - 14,171,448 shares
COF - 22,200,000 shares
RIG - 16,190,000 shares
Source: BaltimoreSun.com -
Paulson Funds Down Again in December: source
Filed under:
Hedge Fund News