Debate Was Watched By 24 Million Viewers on Thursday Night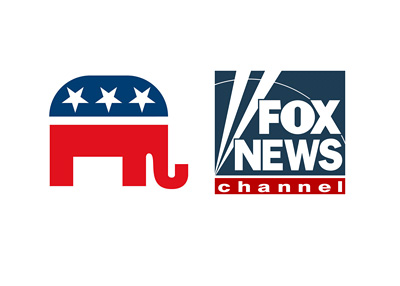 Fox's GOP debate on Thursday evening, which featured the likes of Donald Trump, Jeb Bush and Chris Christie, was a ratings smash for the network, surpassing even the rosiest of predictions.
According to Nielsen data, Thursday night's GOP debate had a total of 24 million viewers and was the highest-rated telecast in the history of the Fox News Channel.
To put things into perspective, the first GOP primary debate in 2011 had a total of 3.2 million viewers.
The reason for the gigantic uptick in viewers? Donald Trump.
How would Trump fare in a debate against opponents who have almost universally spoken out against him? What outlandish things would Trump say?
Many millions of people, even those outside of the United States, tuned in on Thursday night to find out the answers.
The debate featured a number of contentious exchanges, including an early back-and-forth between Trump and moderator Megyn Kelly. Kelly's question about Trump's previous comments about women had his supporters screaming in outrage - Trump, for his part, took to Twitter and other media today to decry the way that he had been treated.
There are many who believe that there is a movement at Fox News to weaken Trump in an effort to establish somebody who is "more electable" as the leading GOP nomination frontrunner, such as Jeb Bush. Trump, who is far ahead in practically every GOP poll, is seen as having virtually no chance of beating the likely Democratic candidate, Hillary Clinton.
-
The next GOP debates are set for September and October, and you can bet that the ratings will be sky-high for those as well, provided that Donald Trump is still in the race. Given his polling numbers right now, there is every reason to believe that Trump will be in the race until the bitter end.
Source: CNN.com -
Fox's GOP debate had record 24 million viewers
Filed under:
General Knowledge